Haierc Safe Cloth Hanging Moth Traps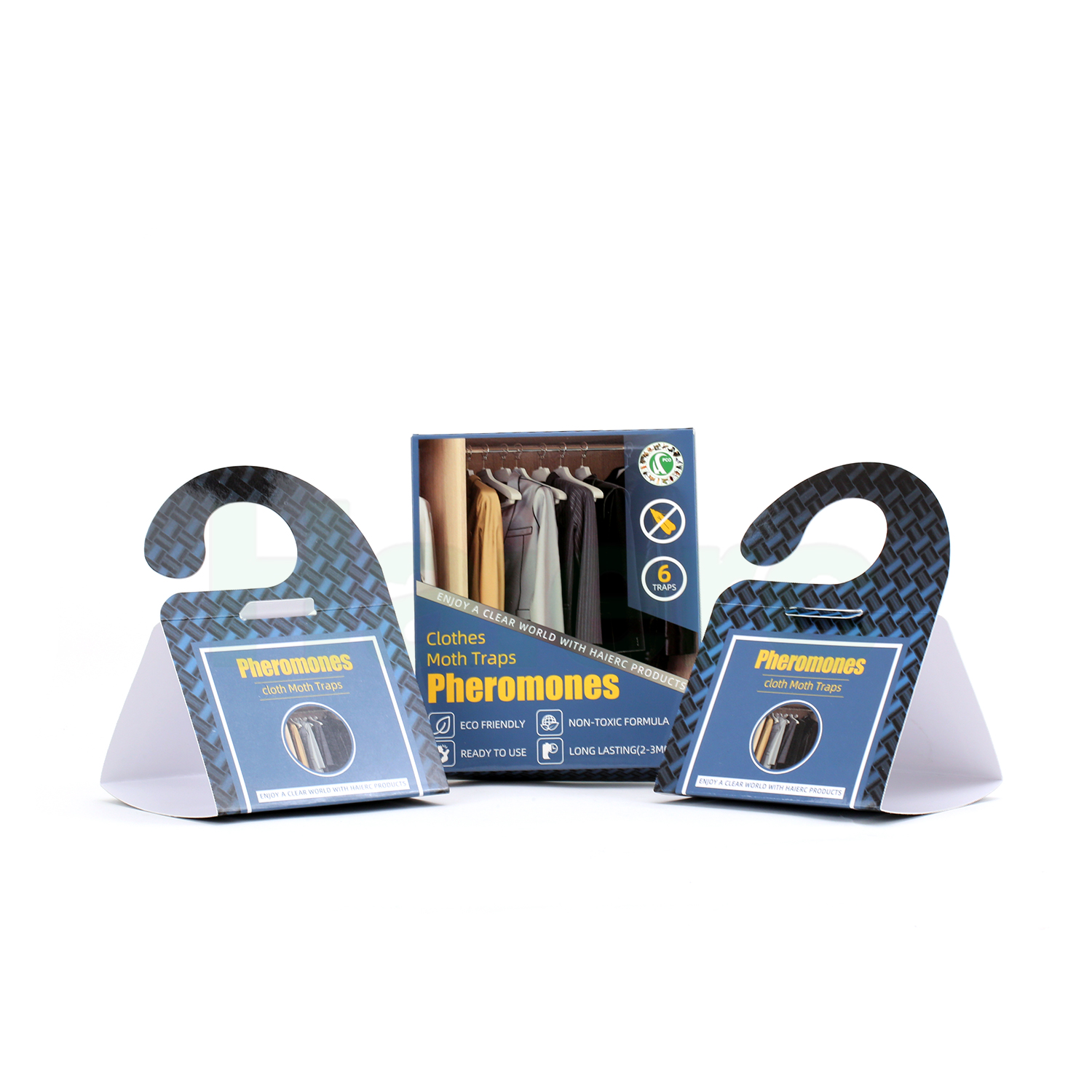 Detailed information
No matter how well your clothes are maintained, moths will always enter your closet and destroy your property! They are difficult to locate, but they can cause big problems in closets, cabinets, curtains, upholstery and carpets!
Our cloth moth traps use specific pheromones to trap moths, and use double-strength sticky traps to trap them so that they cannot escape. They are very easy to use, and 100% safe and non-toxic, safe for any family.
Moth trap is effective for clothes moth, Unique hooks design allow you to hang the traps in your wardrobe.
1. 100% Safe and Non-toxic
Moth trap is natural, non-toxic, friendly to you and your house, and has no peculiar smell! We use non-toxic and pesticide-free strong glue to trap insects in the trap to achieve reliable and chaotic-free control. The folding design prevents them from sticking to clothes, shoes or people on the surface.
We designed moth traps with hooks, so you can easily put them in the closet near your clothes.
It is suitable for anti-moth traps in the closet with long-lasting pheromone bait. An effective and safe solution to prevent the infestation of clothing moths. Protect your clothes, shoes, linen, carpet, fur and wool with effective, non-toxic and safe insect traps.
Catch both pantry moth and clothes moth effectively with this stickiest moth trap. Glue paper insect killer, unlike the other glue traps which allow pests to escape. glue paper insect killer.
It can last 2-3 monthes with a sticky cardboard,so it is very affordable & convenient.
Advantages of our Glue Trap
①High quality glue with high quality paper, Non-toxic harmless
②Works from light to heavy moths pressure
③Eco-Friendly
④Can be hanged in your wardrobe with unique hook design
We are a professional manufacturer produce more than one thousand various of
pest control
products and pet products,such as
Bird Control
Products, Mole Control Products,
Fly Control
Products,
Mouse Control
Products,
Pet Cages
,etc. Our products have been widely used for Pest control in
farm,gardens,public,warehouses,hotels,houses
,etc.