Haierc Mouse Trap Cage HC2601
Detailed information
Animal Trap Cage is suitable for Fox cage trap, trap cage for rat possum raccoon wild cat,mouse trap cage, rat trap cage, cat trap cage, fox trap cage, squirrel trap cage, wild wolf trap cage, various live animal trap.
Advantages:
1.Long lasting,humane, Spring Mouse&Rat control product.
2.Large capacity, and can catch mice continuously.
3.This product is very simple to use.
4.Accept OEM/ODM service.
5.Quality promise.
6.Easy to install.
Specification:
Related Products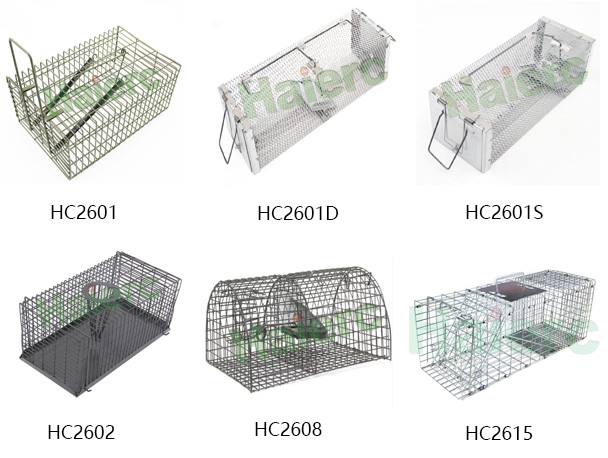 Company Profile
We are a professional manufacturer produce more than one thousand various of pest control products and pet products,such as Bird Control Products, Mole Control Products, Fly Control Products, Mouse Control Products,Pet Cages,etc. Our products have been widely used for Pest control in farm,gardens,public,warehouses,hotels,houses,etc.