Haierc Pheromones Attraction Cloth Moth Glue Trap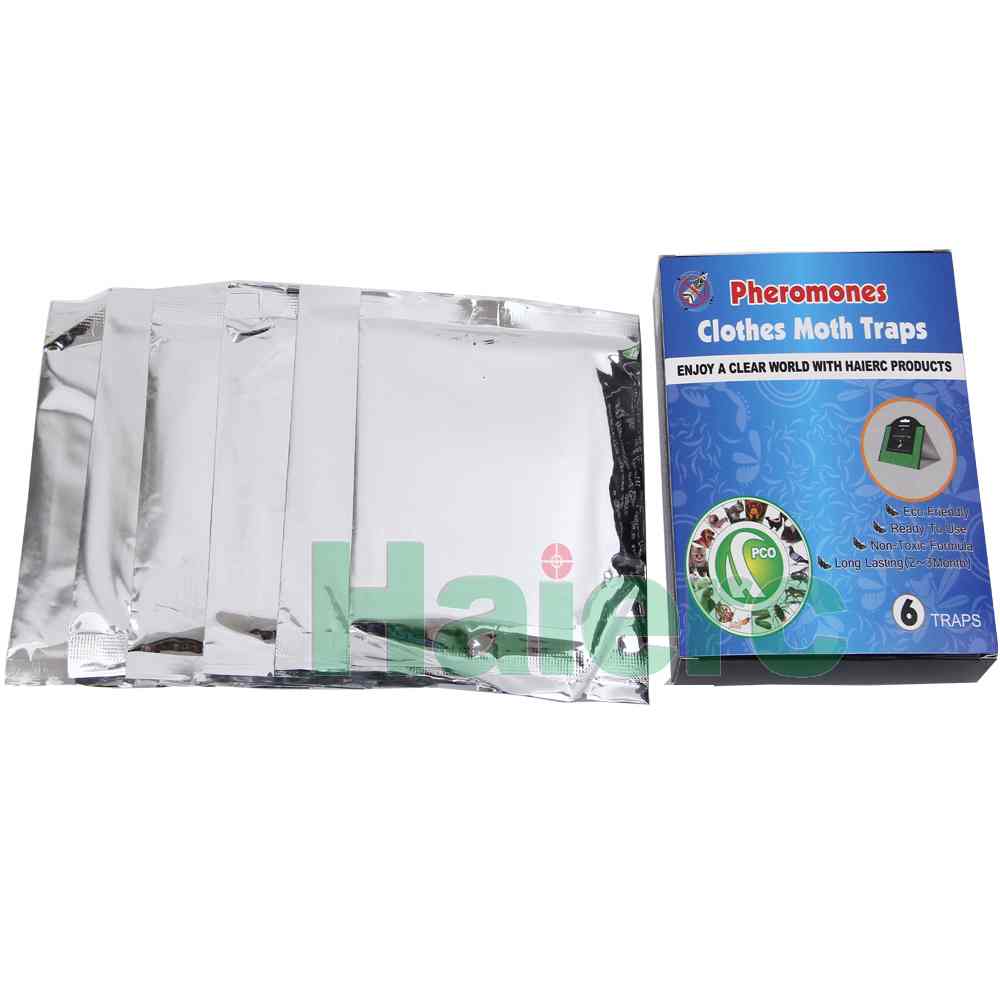 Detailed information
PREMIUM POWERFUL PHEROMONES- We don't dilute our pheromones to save us a buck, we only give you the best high quality pheromones on the market. Don't settle for lower quality-- it'll will end up costing you a lot more than the small amount "you saved".

BEST BANG FOR YOUR BUCK- If you're looking for the best deal on effective, high quality moth traps, you've found it; We keep our prices affordable and our quality high.

NATURAL AND ODORLESS- Our moth traps are non-toxic, insecticide free and odorless; it's both kid and pet safe, and you're not going to run into a wall of weird smells every time you enter your closet.

EASY SETUP- It doesn't get any easier than this: open it, peel it, fold it; within seconds your trap is ready to go, and begins attracting those pesky moths; to make it even easier we've made them DISPOSABLE so you don't have to worry about messing around with that sticky glue.

SATISFACTION GUARANTEE: We're pretty confident in our product; so confident in fact, that we'll give you your money back if it's not working. Before leaving a negative review, please reach out to us. We want to make sure we've done everything we can to help you!