Amazon Best Seller Haierc Copper Mesh for Pest Control,Copper Mesh Rodent Control,5" x20FT 100% Copper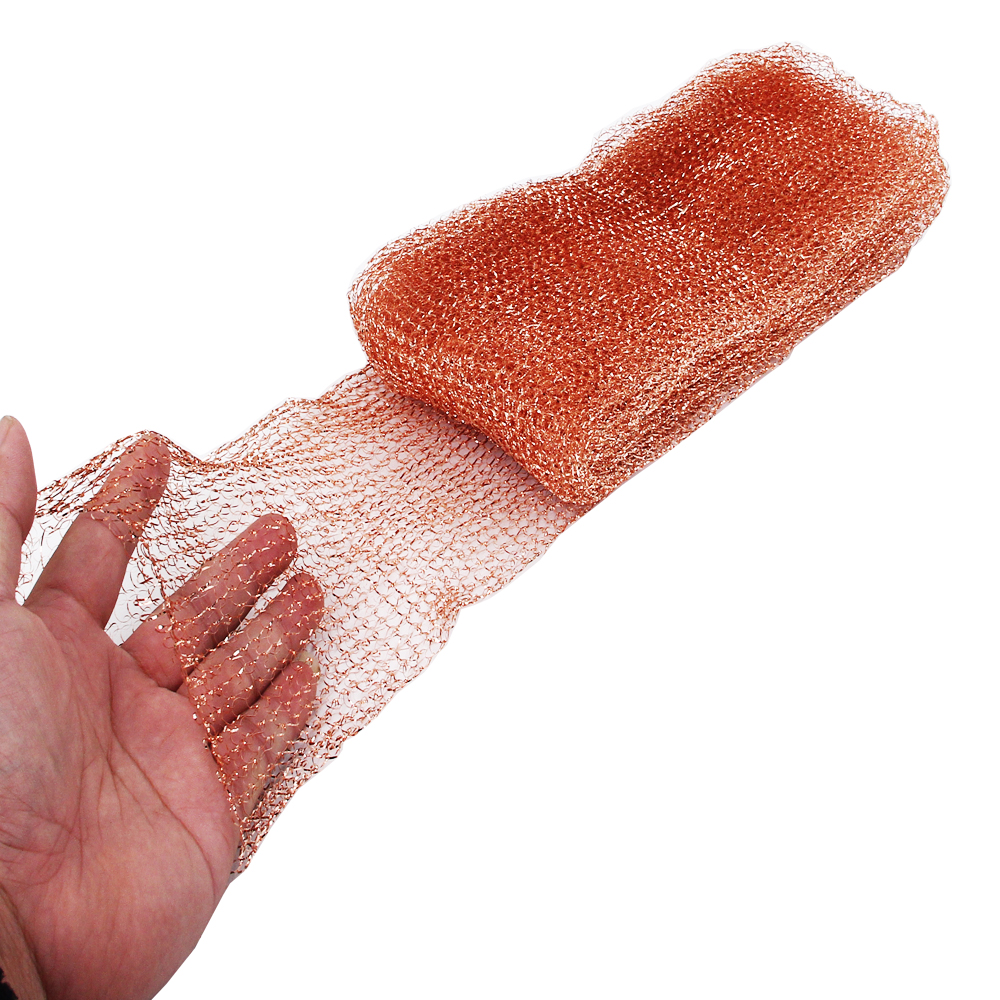 The basic information

Offer Price : 5.00

Market Price : 25.00

Stock Number : 500000

Has Sold : 150000

Model : coppermesh20ft

MOQ : 3000pcs

Date : 2018-07-20

Status : Are Selling

Browse : 314

Categories : Haierc PCO → Rodent Expeller
TAG : Haierc Copper Mesh For Mouse Rat Rodent Control, Snail Repel Control, Slugs Expeller, Snake Control,
Detailed information
Haierc copper mesh features :
- PEST CONTROL.
Can be used to stuff all kinds of openings to stop pests, bees, insects, rodents and other similar unwanted animals. Once tightly packed in a hole, crack or gap, the copper mesh refused to be pulled out. Knitted construction of copper mesh often catches rodents' teeth and makes it hard for them to chew through or remove. Partner with insulating foam sealant for added strength.
- ECO FRIENDLY.
No chemicals, compared with steel wool, copper mesh never rust and leave stains on the surroundings.
- MESH SCRUBBER.
Great for cleaning easy-to-scratch/scour surfaces where steel wool may be too abrasive.
-PACKAGING & ART SUPPLY.
Copper mesh is stretchy and tubular, not flammable. Pack expensive chocolate or local cheese to make a unique gift for your friend using this beautiful copper mesh.