Haierc Bait Station Rodent Pest Control Item Can Put Snap Trap Poison Box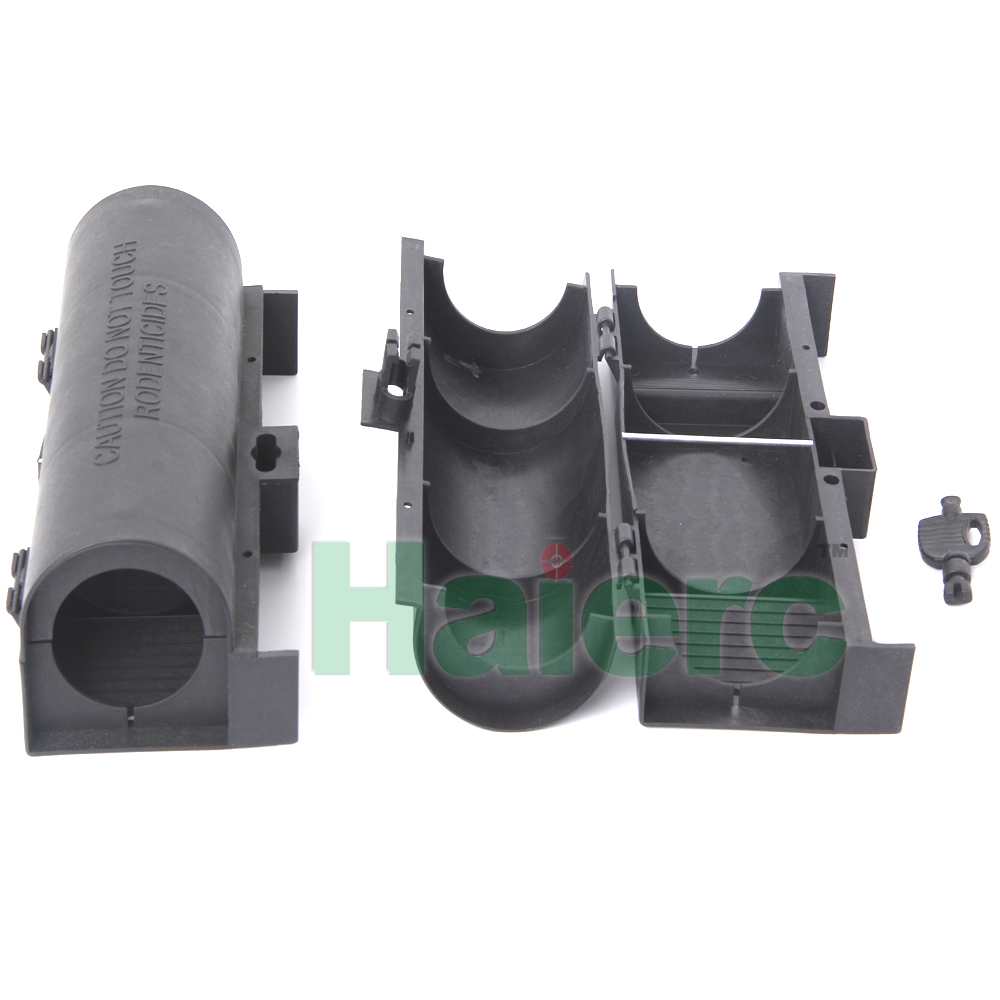 Detailed information
Haierc Bait Station Rodent Pest Control Item Can Put Snap Trap Poison Box
| | |
| --- | --- |
| Material | Durable PP |
| Size | 13.4*9.8*3.4cm |
| Color | Black,Green,Stone |
| Packing | 60pcs/ctn |
| MOQ | 1000pcs |
| Optional Accessories | Glue Board |
Keep Rodents Away With Powerful, Humane Solutions
Rodents – most commonly mice and rats – are some of the most problematic pests. These creatures live wherever humans live, especially in urban areas. Mice and rats have acute hearing, are sensitive to ultrasound, and hold a highly developed sense of smell. Haierc rodent control products are designed to attack these very senses, which are scientifically proven effective in keeping mice and rats away from treated areas.
Haierc Company has been manufacturing and selling Rodent Control Products for more than 10 years and has more than 200 kinds of rodent control products.
Haierc Bait Station come in many sizes:
1.Plastic Bait Station:
One time bait station is mainly used for mice,special lock and low value letting it accepted by most family.
Smaller,Suqare bait station for mice (also avalible"pre-baited",ready to use).
Mid-sized rodent bait station (for rats or mice)with a convenient side-opening lid.
Large rat bait station that accommodates both rats and mice.
2.Metal Bait Station:
The Strongest Bait Station(Rat&Mice),it is made od high quality steel sheet with galvanization surface,it can hold at least 100KG Pressure without being changed or broken.It is comprehensively used in outside,public area,warehouse,etc.
Blockhouse Bait Station:Stronger steel body with PVC surface letting it comprehensively welcomed by starred hotel,warehouse,two size for choice.