Humane Multi Catch Rat Trap Box HC2608C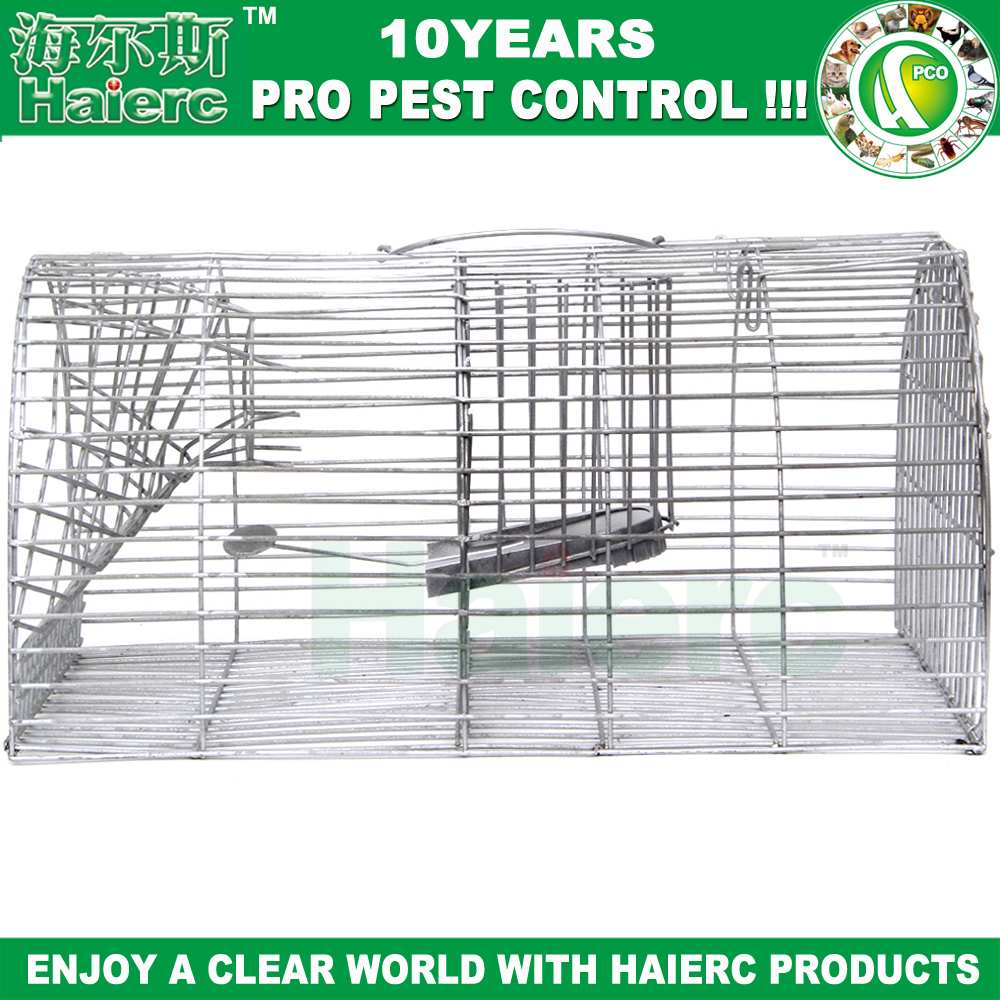 Detailed information
Product description
Size:
Small
| Color:
Sliver
Farmily Rat Trap Cage Rodent Vermin Humane Animal Pest Control

Specification:

1. Dimension:15"x8"x7.5"(LxWxH)
2. Weight:2.5lb

Product Feature:

This rat trap cage is fully assembled and ready to use, it is made from galvanized metal mesh for a strong and weatherproof cage.
The rodent trap is great for trapping mouse, voles, rats or similar-size animals.
Innovative, efficient and easy to use design.

Before the trapping, please check the following:
1 Cage should not be damaged or bent.
2 Bait pan should move freely.
3 Check the door on the side and make sure it is locked.